Programme of the
Annual Study Conference, Museums and Collections
(Hamburg and Northern Germany,
including Bremen, Bremerhaven, Oldenburg, Kiel)
May 11-16, 2002

Saturday 11 May 2002 - Hamburg
Arrival in Hamburg
Afternoon Possibility for a visit in the Altonaer Museum in Hamburg - Norddeutsches Landesmuseum,
Museumstraße 23 (two stops with S-Bahn S 31 from Dammtor to ''Bahnhof Altona''):
Navigation (''Schiffahrt'') and Old Pharmacy (''Rats-Apotheke Lauenburg'')

17 h Start at ''Altonaer Museum - Norddeutsches Landesmuseum'',
City Walk from Altona to Hamburg port along the river Elbe
(Gudrun Wolfschmidt)

Altona, Palmaille 9 (Altona observatory 1823-1874 (building destroyed in 1941), first director Heinrich Christian Schumacher (1780-1850)
meridian line (near S-Bahn stop ''Königsstraße'')

by ship to Hamburg port - ''Landungsbrücken'' (Time ball, ''Baumhaus'')

Johann Georg Repsold statue,
place of the ''old'' Hamburg observatory 1825--1910,
today Museum für Hamburgische Geschichte
Jürgen Koch: Der Hamburger Spritzenmeister und Mechaniker Johann Georg Repsold (1770-1830), ein Beispiel für die Feinmechanik im norddeutschen Raum zu Beginn des 19. Jahrhunderts. Norderstedt: Libri - Books on Demand (BoD) 2001.
Possibility for a dinner in Hamburg-Neustadt, e.g. near Michaeliskirche or in a fish restaurant in St. Pauli
Look at the list of Restaurants in Hamburg.

Sunday 12. May 2002 - Kiel
09.30 h Departure in Hamburg, Hotel Dammtorpalais, Moorweidenstrasse 34
11.00 h Kiel (History)
Guided tour by (Felix Lühning): (meeting point ''Himmelsleiter'')

Astronomical Instruments from Altona and Kiel observatory (19th and 20th century)
( Institute for Astrophysics, Kiel University)
Exhibition in the old observatory building, Sternwartenweg 5
Ancient astronomical book collection
7.5m-Radiotelescope, 1956 (Kiel University)
13 h Lunch in the city centre
14-15.30 h
Schiffahrtsmuseum - Maritime Museum in the hall of the former fish market, Wall 65, 24103 Kiel
Navigational instruments, Anschütz compass (1920), Kaiserpanorama, first German submarine ''Kieler Brandtaucher'' (1850) made by Wilhelm Bauer (1822-1875)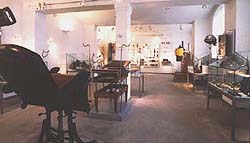 15.30-17 h
18.30 h Arrival in Hamburg

Monday 13. May 2002 - Hamburg
9.30 h Departure in Hamburg, Hotel Dammtorpalais, Moorweidenstrasse 34
10.45-13 h Lauenburg/Elbe (50 km east of Hamburg)

Palmschleuse - oldest existing chamber lock (Kammerschleuse) in Europe (1745) for the Stecknitz Canal (1390) which enabled the transportation of salt from Lüneburg to Lübeck.

Elbschiffahrtsmuseum - Maritime Museum of Elbe shipping:
Models of locks: a ''Stau-Schleuse'' (one gate) and the ''Palm-Schleuse'' (two gates);
oldest surviving machine of a paddle-steamer (''Raddampfer'') from the river Elbe (1855)
City walk and lunch in a restaurant along the Elbe
13.30 Departure to Hamburg-Bergedorf
14.30-16.30 h Bergedorf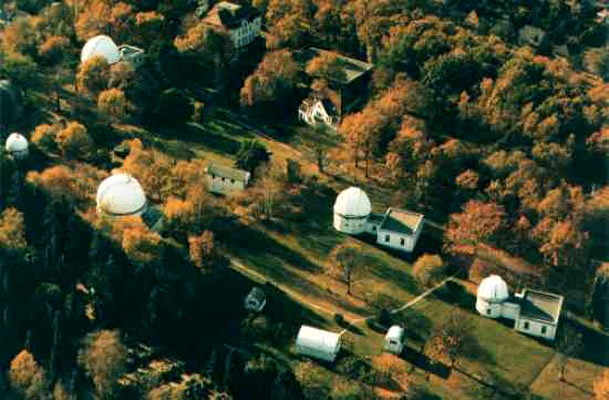 16.30 h Bus to Hamburg
17.15 h Arrival in Hamburg





18.00 h IGN Hamburg (Geomatikum), Bundesstr. 55
(Metro-Bus 4 from Dammtor to Schlump)


colloquium lecture:
Peter Heering; Prof. Dr. Falk Rieß (Oldenburg):
''The replication method as an access to historical scientific practice:
Fizeau's measurement of the speed of light.''
19 h Reception in the IGN

Paläontological Museum




8.00 h Departure from Hamburg, Hotel Dammtorpalais, Moorweidenstrasse 34
10.30-12 h Wingst
13.30 h Bremerhaven: Lunch

14.30-17 h
Deutsches Schiffahrtsmuseum Bremerhaven
(German Maritime Museum),
Hans-Scharoun-Platz 1:


3 Tide machines (Gezeitenrechenmaschinen): 1915 Deutsche Seewarte, BHI Hamburg and in the 1950s Warnemünde.
Paper navigation calculating device (1578),
Nautical instruments,
First Radar unit (''Telemobiloskop'') - Christian Hülsmeyer (1881-1957), 1904

Guided tour by Uwe Schnall, Albrecht Saur.

Coffee break
Hands-on session: nautical instruments

Visit of the store rooms (''Magazin'').
19 h Arrival in Hamburg







9.00 h Departure in Hamburg, Hotel Dammtorpalais, Moorweidenstrasse 34

10.00 h Bremen:
10.30-11.30 h


12.00-13.30 h Lilienthal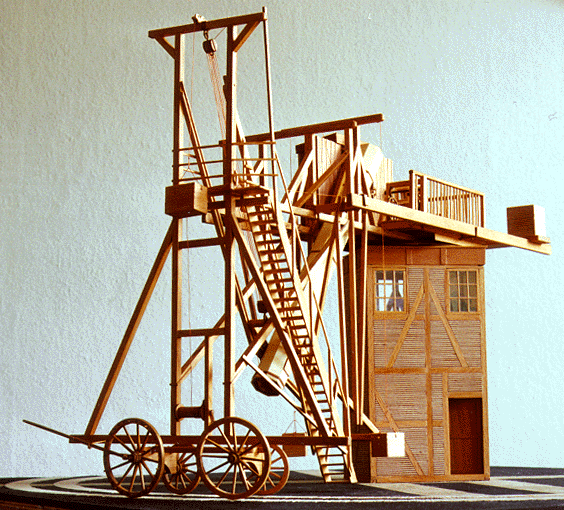 Guided tour by Günther Oestmann:
Heimatmuseum:
Model of Joh. Hieronymus Schröter's telescope
Schrader-Telescope in the ''Sparkasse'' (Herr Leue)

Lunch in Murkens Hof, Klosterstr. 25, 28865 Lilienthal
14.30-17.00 h Oldenburg
Arbeitsgruppe Hochschuldidaktik und Wissenschaftsgeschichte,
Carl von Ossietzky Universität Oldenburg:
Replicas of instruments and hands-on experiments
(Falk Rieß, Peter Heering and co-workers)


Unifilar-Magnetometer von M. Meyerstein zur Bestimmung der Intensität der erdmagnetischen Kraft in absoluten Maßeinheiten, nach C.F. Gauß und W. Weber (ca. 1835) - Moses Kärn
Gerät zur Bestimmung des mechanischen Wärmeäquivalents (Schaufelrad-Experiment) von J.P. Joule (um 1849) - Falk Müller
Apparatur von J.C. Maxwell zur Bestimmung der Viskosität (''Innere Reibung'') der Gase (1865/1866) - Christian Sichau
Wilson'sche Nebelkammer - Wolfgang Engels
Nicht überlieferte Geräte:
Perméomètre von J.P. Marat (ca. 1782),
Aufbau zur Bestimmung der elektrostatischen Kraft-Abstand-Beziehung nach J. Robison (um 1769) - Peter Heering

Coffee break
Lecture: Prof. Dr. Andre Koch Torres Assis (Campinas, SP, Brasilien - Humboldt-Stipendiat in Hamburg): Weber's Electrodynamics
19.30 h Arrival in Hamburg




Thursday 16. May 2002 - Hamburg
9.45 h Departure from hotel by S-Bahn (1 stop: Dammtor - Hauptbahnhof)
10-14 h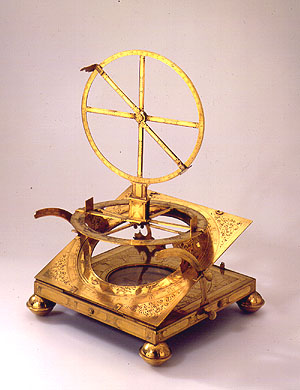 Torquetum, Erasmus Habermel, 1585/90
Museum für Kunst und Gewerbe, Steintorplatz 1
(near Central Railway Station):
(Direktor Prof. Dr. Wilhelm Hornbostel)
Scientific instruments: astrolabes, many sun dials, etc., e.g.
astrolabe of emperor Rudolf II, made by
Tobias Volckmer (died 1624 or later), Salzburg, 1591.
Introduction lecture by (Günther Oestmann)
Hands-on session: scientific instruments (special invitation)

Further possibilities in the museum, e.g.
''Raritäten- und Wunderkammer'',
famous Art Nouveau collection,
Collection of musical instruments.

Lunch in ''Destille'' (museum's restaurant).
14.00 h Planetarium by U 3 to Borgweg/Stadtpark or
by Bus 20 until ''Ohlsdorferstrasse''
14.30-15.30 h 16 h (by U 3 to St. Pauli/Holstentor) 20 h (Metro-Bus 5 from Dammtor to ''Rathaus'' - City hall)


Further possibilities for visits in Northern Germany:
Lecture with demonstration of Heron's instruments in the ''Fachhochschule Hamburg'' (Willi Schmidt, Lübeck)
Museum der Arbeit, Wiesendamm 3 (U 3 Barmbek): Aristo Collection (Slide rules ''Rechenschieber'')
DESY: Big Science, vacuum experiments
Computer Collection in Hamburg-Stellingen, Faculty of Computer Science, Hamburg University (Kudlek)
Bundesamt für Seeschiffahrt und Hydrographie (BSH) (Federal Maritime and Hydrographic Agency of Germany)
C. Plath Hamburg (firm for nautical instruments)
Hamburg-Wandsbek, Schloßstraße: Place of Count of Rantzau's castle: Tycho Brahe 1597-99
Röntgen-Gedenkstätte (Memorial for victims of X-rays and radioactivity), Hospital St. Georg
Astronomical clock in St. Marien, reconstructed by Paul Behrens
St. Annen-Museum: zodiaque of the astronomical clock and clock by Brenner, 16th cent.
Ostpreußisches Landesmuseum
Schleswig-Holsteinisches Landesmuseum:

Model of the Gottorf Globe (in Frederiksborg: March - July 2002)
(Felix Lühning): Der Gottorfer Globus und das Globushaus im ,,Newen Werck'' - Dokumentation und Rekonstruktion eines frühbarocken Welttheaters. Schleswig (Katalog: Gottorf im Glanz des Barock, Band IV, Schleswig-Holsteinisches Landesmuseum) 1997.
Baroque garden, where the Globe House was erected.
Collection of tower clocks.



















Participants of the excursion to Hamburg

Mrs Bristow UK
Gunnar Pipping SWEDEN
Louise Muse USA
Peter Louwman NETHERLANDS
Mike Cowham UK
Claude Wilkes UK
James Caplan FRANCE
Claus Jensen DENMARK
Robert de Pecker BELGIUM

Gudrun Wolfschmidt (Hamburg)
Günther Oestmann (Bremen)
Felix Lühning (Kiel): 12.5.
Barbara Dufner (Hamburg): 13.5.

Andre Koch Torres Assis: 14.5., 13.5. evening, 15.5.
Costas Canavas: 12.5., 13.5. evening, 16.5.
Yang-Hyun Choi: 12.5., 13.5. evening, 14.5., 15.5., 16.5.
Katrin Cura: 13.5. evening
Karin Eckhardt: 16.5.
Gottschalk, Jürgen: 13.5. evening, 15.5.
Harald Schumacher: 12.5., 13.5., 16.5.
Heidi Tauber: 12.5., 13.5. evening, 14.5.
Manfred Tauber: 12.5., 13.5. evening
Bernd Wolfram: 15.5., 13.5. evening










More information available: Gudrun Wolfschmidt
wolfschmidt@math.uni-hamburg.de
Peter de Clercq

Last modification of this page: May 8, 2002.




Institut für Geschichte der Naturwissenschaften, Mathematik und Technik